Why Train?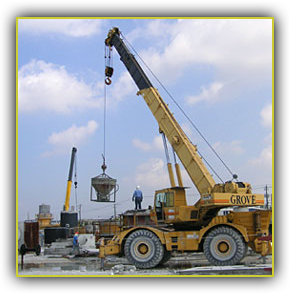 We all know the hazards of heavy equipment operation. Workers can get injured or worse, property is damaged or destroyed, and costly machinery can be quickly rendered useless. As the cost of construction and the equipment used in it escalates, so does the damage resulting from accidents resulting from careless operation.
Training has always been a costly and time-consuming process (when we're slow there's no money, when we're busy there's no time), often with uncertain and mixed results. In the past, training frequently consisted of trial and error ("climb up there and figure it out"), or mentoring by a seasoned operator, who probably also learned by trial and error. This operating by the seat of your pants worked reasonably well when equipment was based more on brute strength than engineering. Today's sophisticated machines have gone through many metallurgical and technological improvements, resulting in more work with less machine…but making them less forgiving of misuse and mishandling than their predecessors. On the other hand, equipment training and apprenticeships have fallen victim to the economic downturn of recent years. As a result, we have some less qualified operators running equipment that is increasingly more complicated…proper training becomes even more important in avoiding costly mishaps.
Formal equipment training has proven to greatly reduce the probability of a heavy equipment accident. Recent OSHA studies show that since its inception, accidents and worker fatalities have been reduced. The training mandated in the regulations and the associated incorporated standards certainly seems to have had an effect.
For your company, training provides more profits by decreasing operating and maintenance costs, increasing productivity and quality, as well as protecting the well-being of your employees (You do need them, after all, to pull the levers). For your employee, it probably increases their earnings, is an addition to their resume, and provides confidence and self-esteem.
Who should train?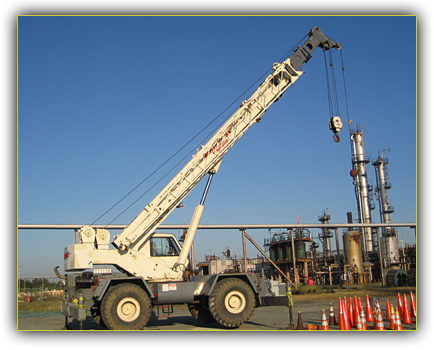 Let's face it, with heavy equipment there are operators who are "naturals", those that can pick it up with time, and those that just don't belong around equipment. The employer can authorize an employee to operate equipment without training, but is indulging in a form of Russian roulette. The regulations require operators to be trained and authorized, so all operators at least need initial training. The training mandated by OSHA and the Incorporated Standards varies, depending on the equipment. Crane operators, riggers, and even signalpersons will soon need to meet minimum national training requirements standards to be in compliance, truly "certified", yet many are unfamiliar with these mandates. Other candidates might include employees that are unfamiliar with a new or different piece of equipment, are unfamiliar with a work process, or have been performing jobs incorrectly.
Who should train them?
Selecting a training provider is of course an important element in the operator education process, and encompasses several considerations. A few of the variables to ponder:
Can it be done in-house or is an outside organization required?
Is a generic course sufficient or is an equipment-specific program more suitable?
Does the price/value relationship meet your needs and expectations? (neither the cheapest nor the most expensive are necessarily the best value!)
Do the trainer's credentials match your requirements?
Is the course available at a time convenient to your schedule?
Is there any remedial work necessary before actual training takes place? (reading and math skills vary)
The answers to the above will provide a solution that provides the best blend of these variables to your unique situation, as well as any special situations you may have in your company.
Why choose CraneCoach?
In a nutshell, CraneCoach is a small organization, dedicated to material handling training. Being small allows the flexibility to afford you the highest quality training at a reasonable price. You'll receive national company training experience at a local company price.
In addition to years of experience educating operators to the NCCCO Written Test requirements and administering the associated Practical Exams, we have a wide range of additional equipment training experience (see bio). We will work with you to provide a program that meets or exceeds your specific needs, at your location, on your schedule, at a reasonable price.